Season 2022
THREE
Lister / Lane / Shechter
Australasian Dance Collective is taking three original works from renowned choreographers Jack Lister, Melanie Lane and Hofesh Shechter on an Australian East Coast tour this Autumn/Winter.
/ Alterum
Melanie Lane is one of Australia's strongest choreographic voices, her works seamlessly blending elegance with edgy, physicality. Stealing from ancient and current mythologies of the supernatural body, Alterum manifests newfound heroes in a parallel existence that is both urgent and obscure. Lane is joined by long-term musical collaborator, Clark, in this sexy and cool must-see production.
/ Still Life
Brisbane's own rising star of the choreographic world, Jack Lister, fuses dance and visual art to create the stunning mainstage performance, Still Life. Inspired by the artworks of the 16th and 17th century Memento Mori movement, it serves as a touchstone of our own mortality, the beauty in decay and our relationship with time. Still Life embraces the dichotomy of the permanence of visual artworks against the impermanent nature of dance, creating a world of poignant conflict – time passes but memories endure.
/ Cult
Presented in association with Hofesh Shechter Company, ADC performs Cult, the work that propelled international superstar and dance revolutionary, Hofesh Shechter into his globally renowned career. A once-in-a-generation talent, Shechter is inspired by Israeli folk dance, rock gigs, military exercise, nightclubs, installation art and film to create pumping, high energy works that are accompanied by scores that he composes himself.

Cult is an explosive, electric piece that takes a dark, ironic view of the powers that steer our society. A rich soundtrack composed by Shechter himself enhances the lithe routine of six dancers in this forceful, yet touching, performance.
---
Dates & Times
Tuesday 10 May - 7:30pm
Friday 13 May - 7:30pm
Wednesday 18 May - 6:00pm
Friday 20 May - 7:30pm
Friday 10 June - 8:00pm
Friday 17 June - 11:00am
Saturday 18 June - 8:00pm
Wednesday 22 June - 7:30pm
Friday 24 June - 8:00pm
Saturday 25 June - 8:00pm
Friday 01 July - 8:00pm
---
Venue
Multiple Locations
NSW
11:00am - 17th June
8:00pm - 18th June
42 Bridge Rd, Nowra NSW 2541
ACT
8:00pm - 24th June
8:00pm - 25th June
Civic Square, London Cct, Canberra ACT 2601
Videos
Behind the scenes of Alterum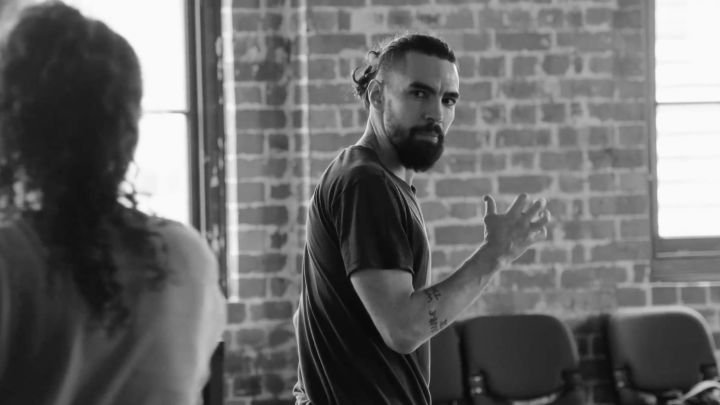 Behind the scenes of Cult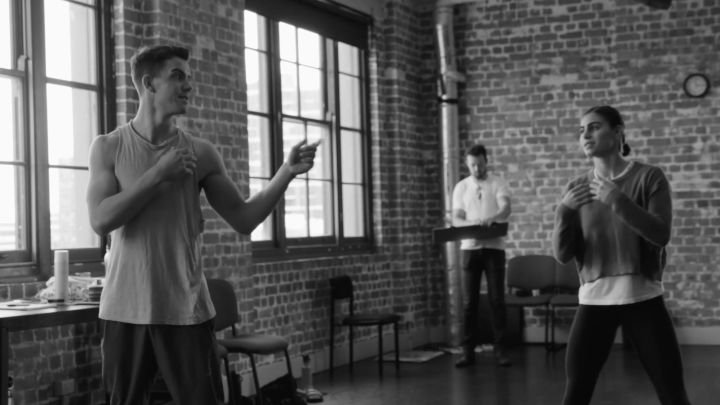 Behind the scenes of Still Life
Credits
Alterum

Choreographer
Melanie Lane
Composer
Clark
LX Designer
Glenn Hughes

Costume Designer
Alana Sargent
Still Life
Choreographer
Jack Lister
Sound Designer
Wil Hughes
LX Designer
Glenn Hughes

Costume Designer
Alana Sargent
Cult
Choreographer
Hofesh Shechter
Stager
Phil Hulford
LX Designer
Chahine Yavroyan

Music Advisor
Matthew Davidson
Company Artists
Chase Clegg-Robinson
Tyrel Dulvarie
Harrison Elliott
Lilly King
Lonii Garnons-Williams
Jack Lister
We acknowledge the First Nations people as the Traditional Owners of Meanjin (Brisbane).
Australasian Dance Collective acknowledges the Traditional Custodians of country throughout Australia and their deep connections to land, sea and community. We pay our respect to their elders past and present and extend that respect to all Aboriginal and Torres Strait Islander peoples today.
Click anywhere to continue