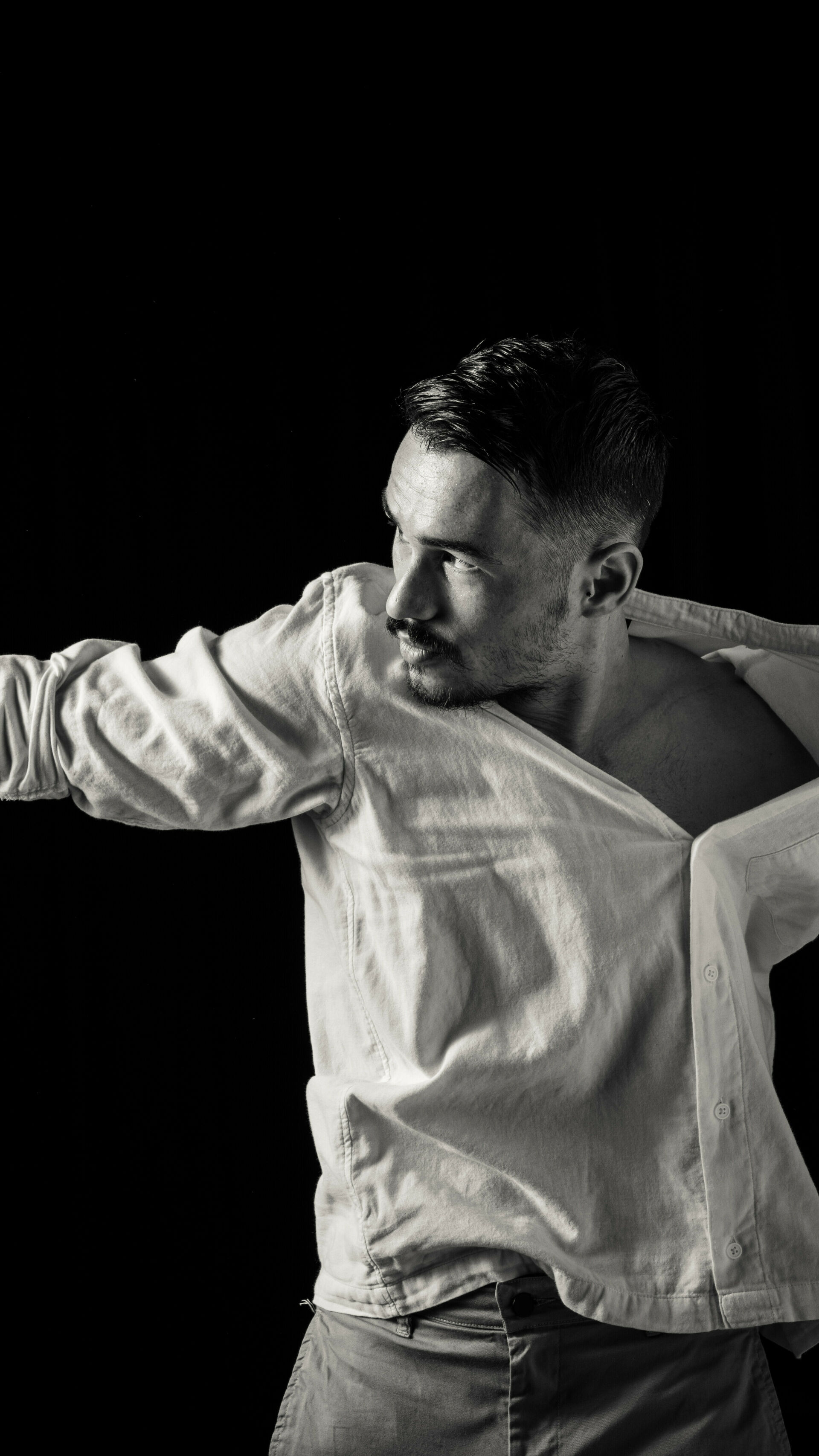 Harrison Elliott
Company Artist
About
From Perth, Harrison Elliott briefly studied at the Western Australian Academy of Performing Arts (2012-2013) and was a longtime member of STEPS Youth Dance Company.

He has worked with various Australian companies such as Buzz Dance Theatre, Barking Gecko Theatre Company, Force Majeure, House of Omelia and Australian Dance Theatre (ADT). He has toured nationally and internationally, performing throughout Europe, South America and North America.

Elliott's first choreographic work Fire Door: Do Not Obstruct was presented through STEPS (2011). At ADT he presented his solo A Man Stands in a Transport Terminal (2017), a duo YOU2 (2018) and a collaborative work A New Scene Begins In The Dark directed by Jo Stone (2020).
In 2019 Elliott was nominated for an Australian Dance Award for Outstanding Performance by a Male Dancer for his performance in ADT's work South.

Elliott has trained in circus aerial silks, parkour and has experience as an Assistant Stage Manager.

He has worked with various choreographers/directors such as Shona Erskine, Alice Lee Holland, Isabella Stone, Laura Boynes, Lucas Jervies, John Sheedy, Tyrone Robinson, Kynan Hughes, James O'Hara, Brooke Leeder, Rachel Arianne Ogle, Danielle Micich, Gabrielle Nankivell, Ina Christel Johannessen, Jo Stone, Alison Currie and Larissa McGowan.

Elliott joined ADC in January 2022 as a company artist and will have his debut with the company in THREE featuring the works of Kate Harman, Cass Mortimer Eipper and Gabrielle Nankivell.
We acknowledge the First Nations people as the Traditional Owners of Meanjin (Brisbane).
Australasian Dance Collective acknowledges the Traditional Custodians of country throughout Australia and their deep connections to land, sea and community. We pay our respect to their elders past and present and extend that respect to all Aboriginal and Torres Strait Islander peoples today.
Click anywhere to continue