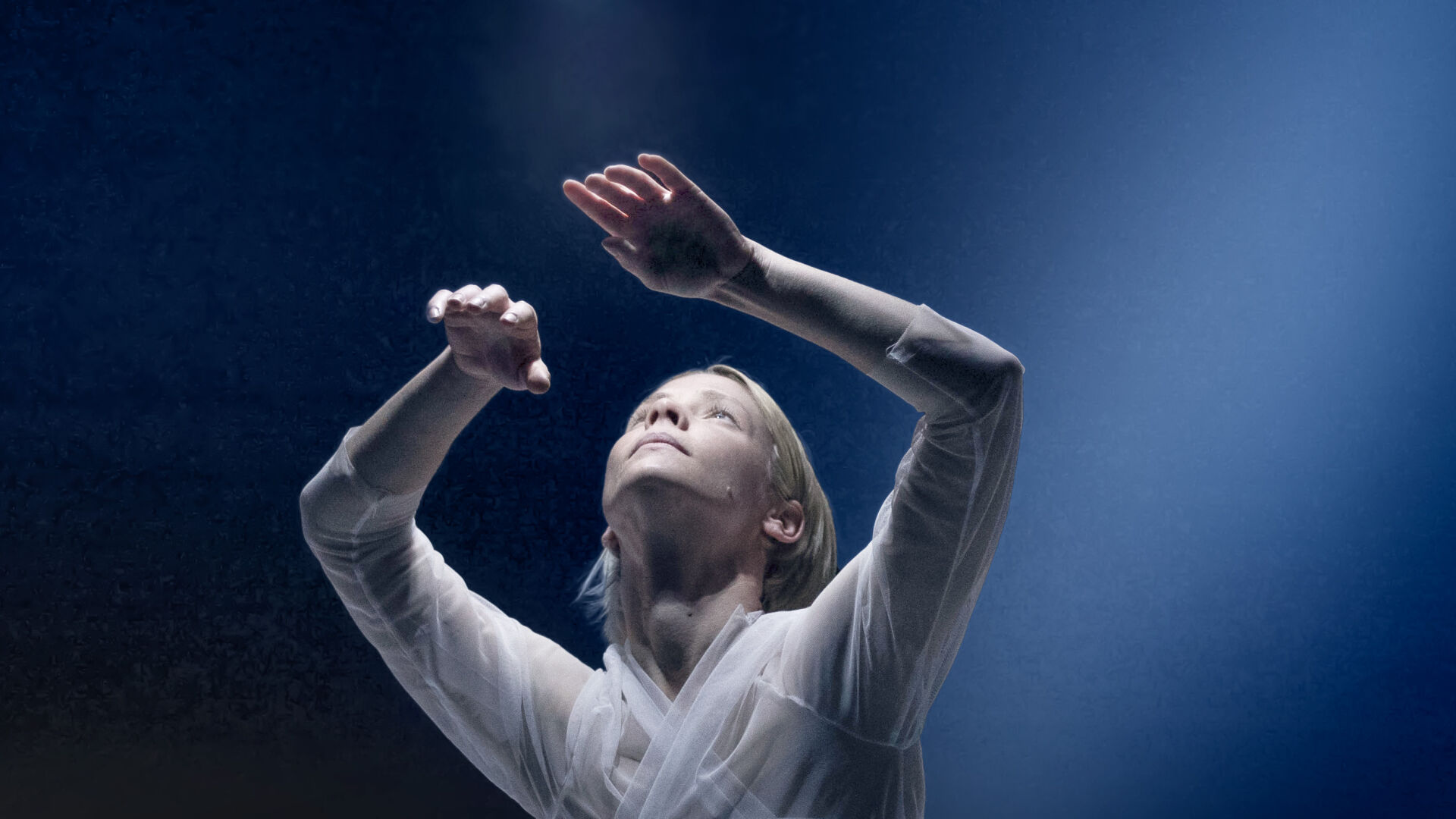 14 - 15 July
Playhouse, Canberra Theatre Centre
Past Event
14 - 15 July
Playhouse, Canberra Theatre Centre
Past Event
Season 2023
Lucie In the Sky
On Tour
Overview
Six dancers. Five drones. Endless emotions.
In this ambitious new work, Australasian Dance Collective brings art and technology together in a world-first project. Lucie In the Sky will see drones choreographed using human movement patterns to emulate emotions and personalities.

Inviting the audience into a world where humanity and technology share vulnerabilities, hopes and fears, Lucie In the Sky explores the melding of drones and dancers, humanising the drones and bringing the 'Pixar' effect into real life.

Complex relationships are thrust into the spotlight, as we explore the balance of power and our deep-seated need for each other. Peers. Companions. Friends. Foes.

Get ready to suspend disbelief during this incredibly ambitious project with Australasian Dance Collective, as they create a new world on-stage in a step towards our future.
Presented by
Lucie in the Sky is presented in Canberra as part of the Uncharted Territory festival. Running from 7-16 July, artists, entrepreneurs and researchers will intersect, showcasing uncharted territories in innovation, art and science.
Supported by
Lucie In the Sky is supported by the Restart Investment to Sustain and Expand (RISE) Fund – an Australian Government initiative and Queensland Performing Arts Centre.
---
Dates & Times
Friday 14 July - 7:00pm
Saturday 15 July - 1:30pm & 6:30pm
---
Venue
Playhouse, Canberra Theatre Centre
Videos
Lucie In the Sky
/ Trailer
Behind the scenes
/ The studio
Behind the scenes
/ The Think Tank
Behind the scenes
/ Verity Studios
Behind the scenes
/ The Creatives
We acknowledge the First Nations people as the Traditional Owners of Meanjin (Brisbane).
Australasian Dance Collective acknowledges the Traditional Custodians of country throughout Australia and their deep connections to land, sea and community. We pay our respect to their elders past and present and extend that respect to all Aboriginal and Torres Strait Islander peoples today.
Click anywhere to continue