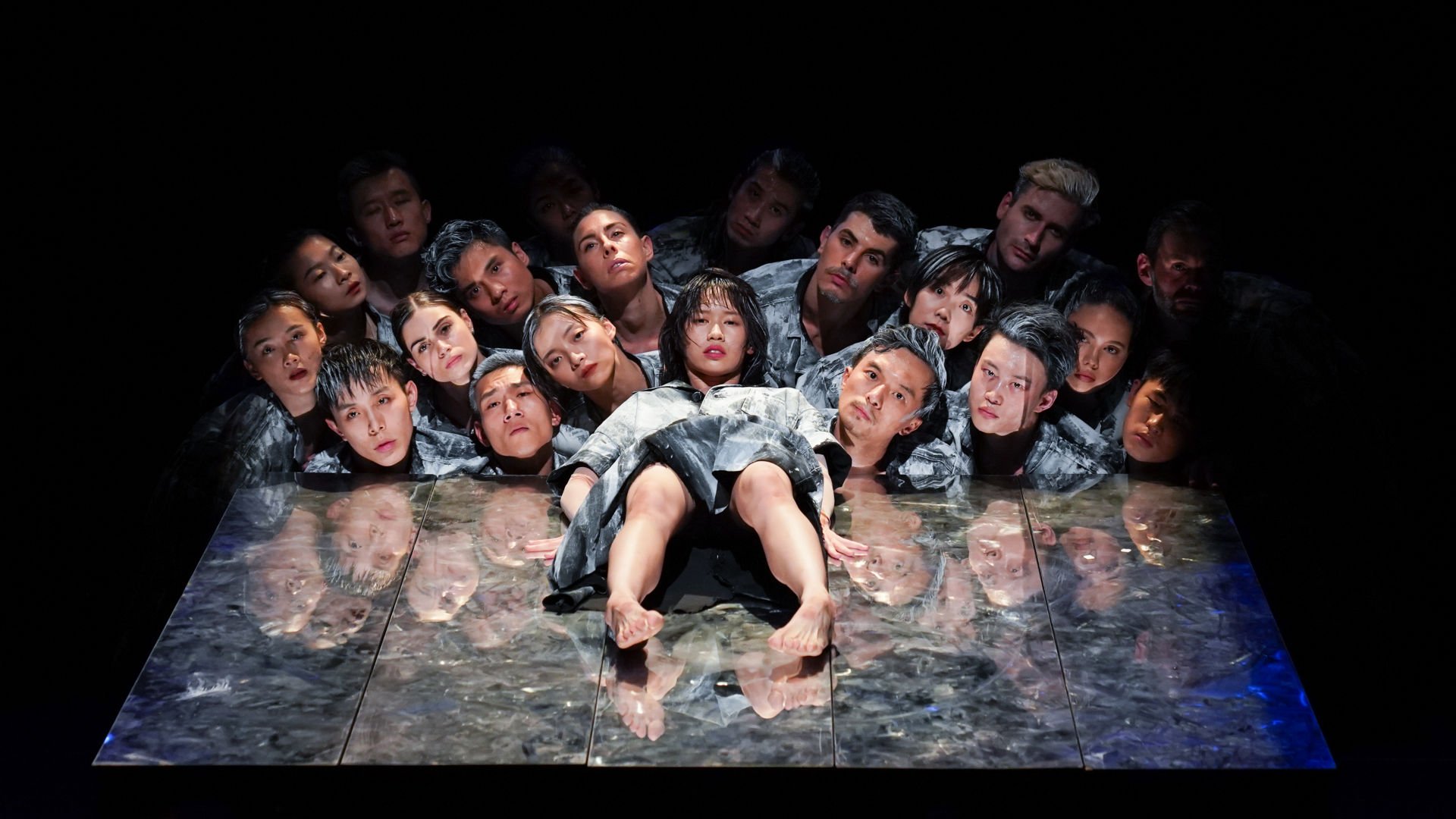 13 - 16th November
Playhouse Theatre, QPAC
13 - 16th November
Playhouse Theatre, QPAC
Season 2019
Matrix
ADC / Beijing Dance/LDTX
Matrix
Matrix (noun): a cultural, social or political environment or context in which something develops.

Two companies, two cultures and two creative philosophies collide to create a spell-binding night of thought-provoking, visually-arresting dance virtuosity.

Australasian Dance Collective collaborates with one of China's leading contemporary dance companies - Beijing Dance/LDTX - to present an exhilarating double bill, Matrix.

The result of a five-week creative development in China, the production born out of its own matrix, features brand new works by two of Australasia's leading female choreographers - multi award-winning Australian choreographer, Stephanie Lake, and the highly-acclaimed Chinese choreographer, MA Bo.

ADC's six ensemble members are joined on stage by the 14-strong company of LDTX, filling the QPAC Playhouse with a wildly ambitious and dazzling display of contemporary dance.
---
Dates & Times
13 - 16th November
---
Venue
Playhouse Theatre, QPAC
---
Tickets
Brisbane / 13—16 November, 2019
Cairns Performing Arts Centre / 1 November, 2019
Queanbeyan / 7—8 November, 2019
QLD
Cairns Performing Arts Centre
1 November, 2019
NSW
Queanbeyan
7—8 November, 2019
Credits
Choreographer
Stephanie Lake
Choreographer
MA Bo
Lighting Design
Joy CHEN
Costume Design
WANG Yan,
Company Artists / ADC
Georgie Bailey
Richard Cilli
Isabella Hood
Bernhard Knauer
Jake McLarnon
Josephine Weise
Company Artists / Beijing Dance/LDTX
CHEN Tian
CHEN Weijie
FENG Xiaoming
GAO Rong
HAO Ying
HUANG Siang
Alexis KAM
LIU Shiyu
MA Yue
SHI Qiang
SUN Mengyao
TIAN Rumeng
WU Mi
ZHANG Xuefeng
We acknowledge the First Nations people as the Traditional Owners of Meanjin (Brisbane).
In the spirit of reconciliation Australasian Dance Collective acknowledges the Traditional Custodians of country throughout Australia and their deep connections to land, sea and community. We pay our respect to their elders past and present and extend that respect to all Aboriginal and Torres Strait Islander peoples today.
Click anywhere to continue