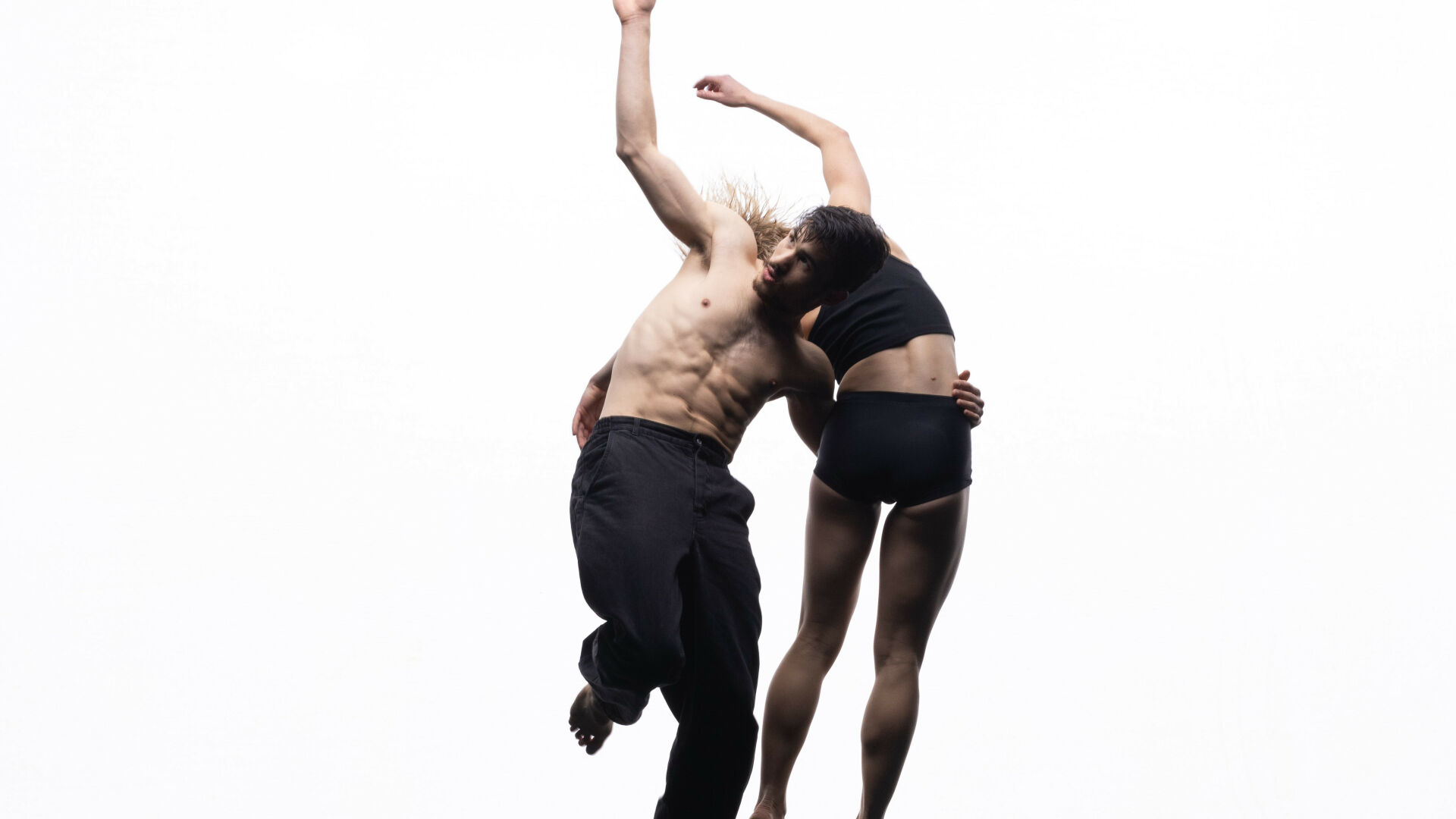 Quadruple Your Impact
We have been given the most incredible opportunity to quadruple the impact of our Annual Giving campaign.
Thanks to Creative Partnerships Australia and Arts Queensland, alongside our visionary supporters Philip Bacon AO, Tim Fairfax AC and Gina Fairfax AC, every donation received before 30 May will be quadrupled.

Help us transform our target of $50,000 into $200,000. As a small yet mighty arts organisation, your support is integral to us realising truly great art.
As a collective, we are taking on some of our most ambitious work in 2023, from Lucie In the Sky; to a project of incredible scale with international collaborators to be announced very soon; to wrapping our biggest year yet, transforming the Brisbane Powerhouse with a bespoke immersive creation by our very own Jack Lister.
This is the first time we have had such a profound opportunity to magnify your generosity. Your support enables us to amplify creative ambition, connect beyond boundaries and nourish community. We hope that you will embrace this moment to be a part of the creative footprint of the collective.
ADC is a registered Australian charity – all gifts over $2 are tax deductible and enable the art that is to come.
Donate Now and Quadruple Your Impact
The Australasian Dance Collective Donation Fund is a tax-deductible fund listed on the Register of Cultural Organisations under Subdivision 30-B of the Income Tax Assessment Act 1997. Donations of $2.00 or more are tax-deductible.
Friends of the collective
Visionary / $150,000 and over
Tim Fairfax AC and Gina Fairfax AC
Champion / $20,000 - $50,000
Philip Bacon AO
Innovator / $5,000 - $19,999
L&R Foundation
Margo Low
Anonymous
Veronika Butta
Marian Gibney
Paul Newman and Lucy Bretherton
Stack Family Foundation
Enthusiast / $1,000 - $4,999
Brett and Maria Clark
Peter and Anne Allen
Rhyll Gardner
Andrew Battersby
Kim Parascos
Lynette Denny AM
Melissa Blight
Sandra McCullagh
The Doherty Family
Karen Mitchell
Rosemary Harris
Anonymous
< $1,000
Kathie Elliot
Warwick Fisher
Amy Hollingsworth
Darren Brown
Lisa Worner
Louise Cutler
Nerida Maclean
Elizabeth Morris
Bradley Chatfield
Anonymous
Gary Frontin
Janelle Christofis
Joanne Eager
David Hardidge
Promenade Dance Studio
Jodi Gulley
Angela Roff
Anonymous
Brendan Joyce
Cath McMurchy
Elizabeth Lepua
Glenn Hughes
Jan Irvine
Merge Dance Theatre
Shannon Lord
Suzanne Clegg
Jamie Redfern
Frances Mohr
Lisa Alexiou
Pauline DeVos
Elizabeth Hatton
Frances Mohr
Neave Butler
Julie Garner
Karen Feehely
Riannon Struthers
Sarah Doherty
Kate Kazony
Madi Farrell
Elizabeth Friend
Annie Potter
Robert Kilpatrick
Jason Christie
Alana Sargent
Flora Wong
Natalie Smith
Allanah Ford
Katelyn James
Enduring Benefactors
Visionary benefactors whose regular, lifetime giving exceeds $5,000
$250,000 +
Tim Fairfax AC and Gina Fairfax AC
$50,000 - $100,000
Patricia MacDonald Foundation
Marian Gibney
Philip Bacon AO
$20,000 - $49,999
Trevor and Judith St Baker Family Foundation
Rhyll Gardner and Rusty Graham
Tony Denholder and Scott Gibson
Stack Family Foundation
L&R Foundation
Paul Newman and Lucy Bretherton
$10,000 - $19,999
Andrew Battersby
Margo Low
Morgans Foundation
Veronika Butta
$5,000 - $9,999
Sophie Mitchell
Dare Power
PowerArts
Anne and Peter Allen
Brett and Maria Clark
Melissa Blight
We acknowledge the First Nations people as the Traditional Owners of Meanjin (Brisbane).
In the spirit of reconciliation Australasian Dance Collective acknowledges the Traditional Custodians of country throughout Australia and their deep connections to land, sea and community. We pay our respect to their elders past and present and extend that respect to all Aboriginal and Torres Strait Islander peoples today.
Click anywhere to continue